Liz Peterson
was born in Manchester, UK and is currently based between Toronto, New York and Melipilla, Chile. She is a graduate of the University of Toronto in Theatre and French Linguistics. She collaborates mostly on inter-disciplinary performance and devised theatre projects. Since 2005 she has worked as a performer and collaborator with Aluna Theatre, Bad New Days, David Levine, EW&FCO, Jordan Tannahill, Life of A Craphead, Maryse Larivière, Melanie Gilligan, Oliver Husain, Peter Hinton, Philip McKee, Public Recordings, and Small Wooden Shoe among others. She is a former intern with the Ontological Hysteric (NYC). Recent works by Liz inlcude
performance about a woman
(2014),
now you will see...
(2016), and
Good
(2016). Coming from a mixed background (English/Burmese/Indian), her practice often interrogates the idea of belonging. Liz is an Associate Artist with Public Recordings.
publicrecordings.org.
She is currently pursuing an MFA in Theatre directing at Columbia University's School of the Arts.
-----------------------------
Liz Peterson
nace en Manchester, RU y vive entre Toronto y Melipilla, Chile. Se recibió en Teatro y Linguistica en francés de la Universidad de Toronto. Colabora principalmente en presentaciones inter-disciplinarias y proyectos teatrales de creación colectiva. Desde 2005 ha trabajado de intérprete y colaboradora con Aluna Theatre, Bad New Days, David Levine, EW&FCO, Jordan Tannahill, Life of A Craphead, Maryse Larivière, Melanie Gilligan, Oliver Husain, Peter Hinton, Philip McKee, Public Recordings, y Small Wooden Shoe entre otros. Hizo su práctica con el Ontological Hysteric (NYC). Trabajos recientes de Liz incluyen a
performance about a woman
(2014),
now you will see...
(2016), y
Good
(2016). A base de una descendencia mixta (Inglés/Birmano/Indú) su práctica artística cuestiona el idea de la pertenencia. Liz es Artista Asociada con Public Recordings.
publicrecordings.org.
Actualmente esta haciendo un postgrado en dirección teatral en la Escuela de Artes de Columbia University.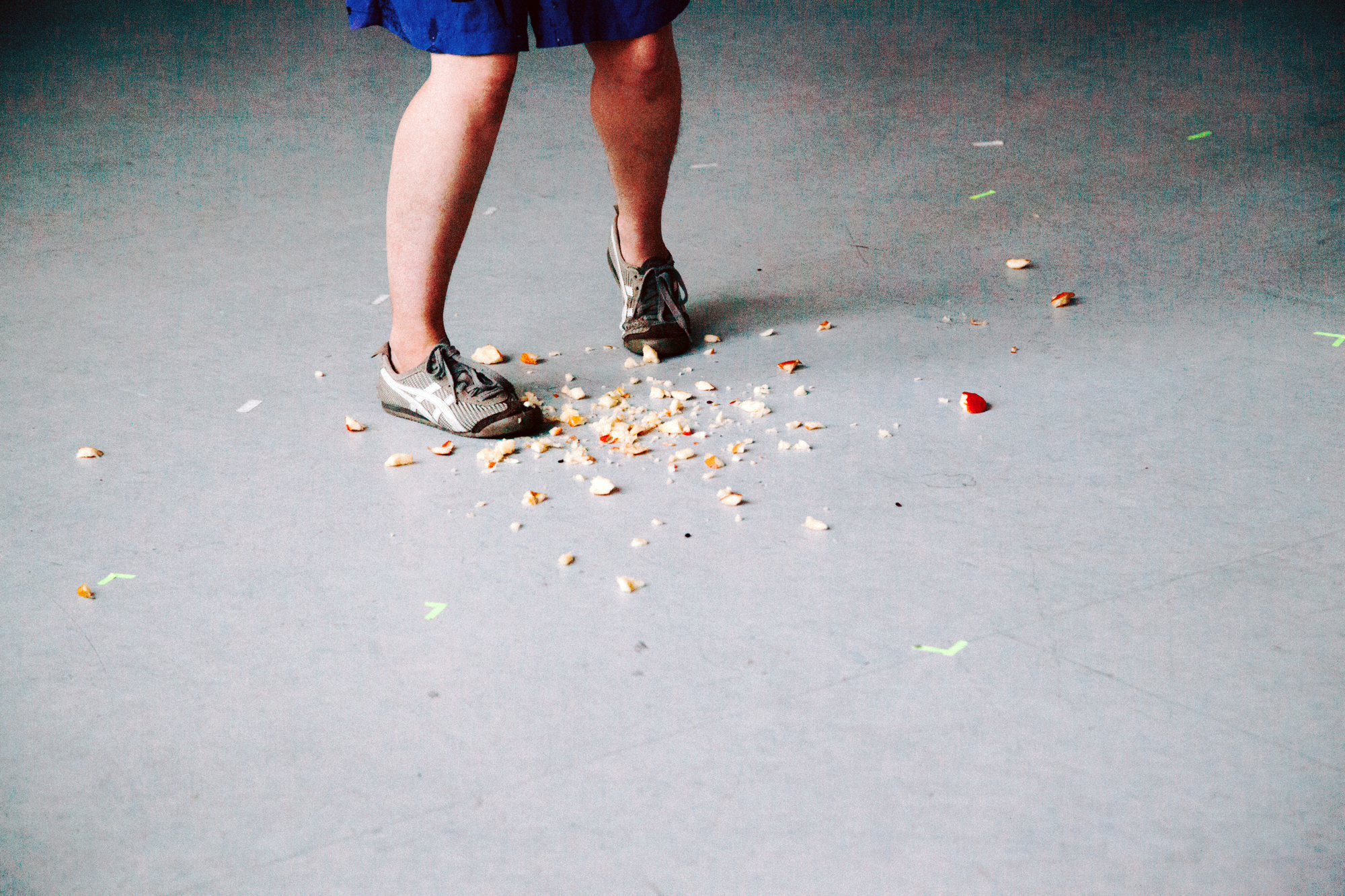 Photo by Yuula Benivolski.