Liz Peterson
was born in Manchester, UK and is currently based in Toronto and Melipilla, Chile. She is a graduate of the University of Toronto in Theatre and French Linguistics. She collaborates mostly on inter-disciplinary performance and devised theatre projects. Since 2005 she has worked as a performer and collaborator with Aluna Theatre, Bad New Days, David Levine, EW&FCO, Jordan Tannahill, Life of A Craphead, Maryse Larivière, Melanie Gilligan, Oliver Husain, Peter Hinton, Philip McKee, Public Recordings, and Small Wooden Shoe among others. She is a former intern with the Ontological Hysteric (NYC) and she was a member of experimental theatre company The Disturbed Family (Toronto). In 2010 she co-founded Events In Real Time. Recent works by Liz inlcude
performance about a woman
(2014),
now you will see...
(2016), and
Good
(2016). Coming from a mixed background (English/Burmese/Indian), her practice is driven by questions around cultural belonging. Liz is currently an Associate Artist with Public Recordings.
publicrecordings.org
-----------------------------
Liz Peterson
nace en Manchester, RU y vive entre Toronto y Melipilla, Chile. Se recibió en Teatro y Linguistica en francés de la Universidad de Toronto. Colabora principalmente en presentaciones inter-disciplinarias y proyectos teatrales de creación colectiva. Desde 2005 ha trabajado de intérprete y colaboradora con Aluna Theatre, Bad New Days, David Levine, EW&FCO, Jordan Tannahill, Life of A Craphead, Maryse Larivière, Melanie Gilligan, Oliver Husain, Peter Hinton, Philip McKee, Public Recordings, y Small Wooden Shoe entre otros. Hizo su práctica con el Ontological Hysteric (NYC) y fue miembro de la compañía de teatro experimental The Disturbed Family (Toronto). En 2010 estableció Events In Real Time. Trabajos recientes de Liz incluyen a
performance about a woman
(2014),
now you will see...
(2016), y
Good
(2016). A base de una descendencia mixta (Inglés/Birmano/Indú) su práctica artística se define cuestionando la pertenencia e identidad cultural. Liz es actualmente Artista Asociada con Public Recordings.
publicrecordings.org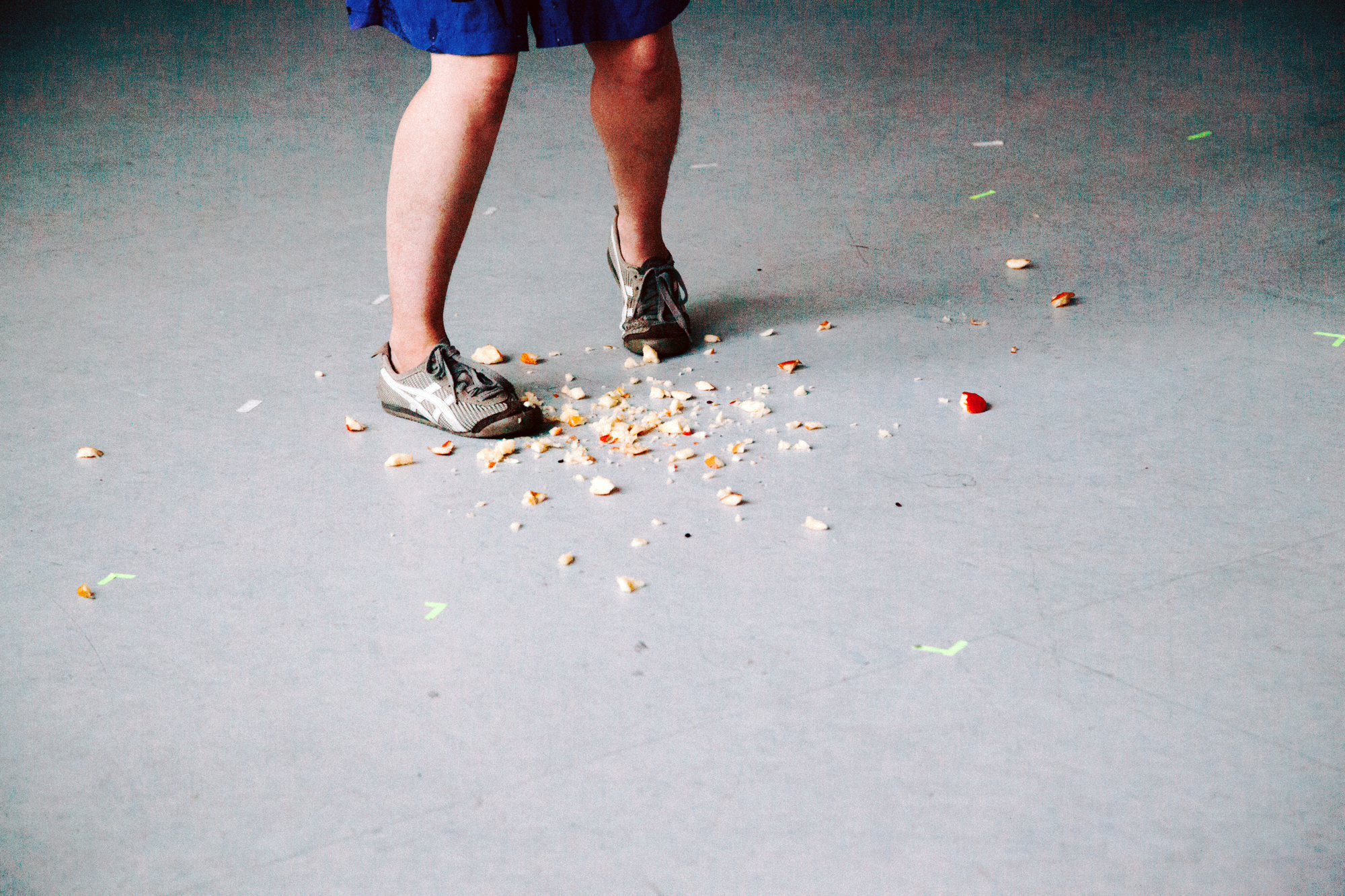 Photo by Yuula Benivolski.